Divine Providence Village is an Intermediate Care Facility (ICF/ID) for persons with intellectual disabilities. It includes six residential buildings with a total of 72 beds and is located at 686 Old Marple Road in Springfield, Delaware County, PA 19064.
Phone: 610-328-7730.
Our Village is located on a picturesque 20-acre campus that includes an outdoor swimming pool, chapel, recreational pavilion and, a full-service kitchen that prepares specialized meals for all residents, and those that participate in our day program.
Divine Providence Village serves women over 21 years of age with:
Intellectual, developmental and physical disabilities.
Dementia.
Complex medical conditions.
Dedicated staff work within an interdisciplinary team of professionals, led by a Qualified Intellectual Disabilities Professional (QIDP) to provide support, supervision, and integration of all aspects of the individual's care plan.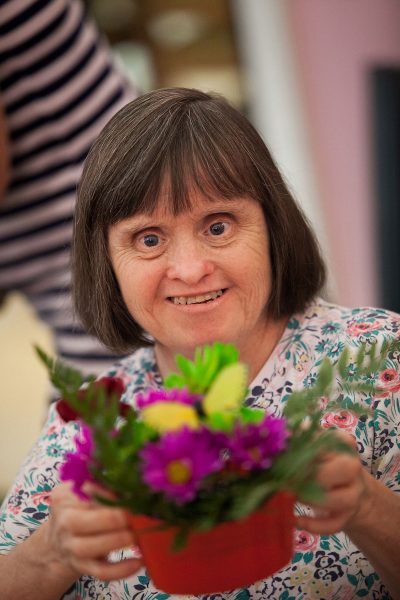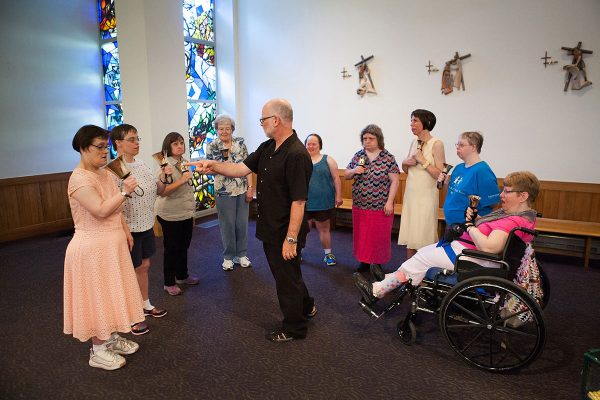 Each individual achieves his/her potential with a person-centered plan that includes:
24-hour specialized disabilities nursing
Medical Director
Physical therapy, occupational therapy, and speech/language therapy
Residential and nutritional services
Recreational therapy
Psychological and behavioral support
Spiritual and social services
End-of-life hospice care
Active parent group
And much more …
Residents of Divine Providence Village and Cardinal Krol Homes participate in Day Programs offered by The Communities of Don Guanella, Senior Care of Pennsylvania as well as other day service providers. Programs are designed to maximize potential, provide for interaction among peers, and improve life skills.