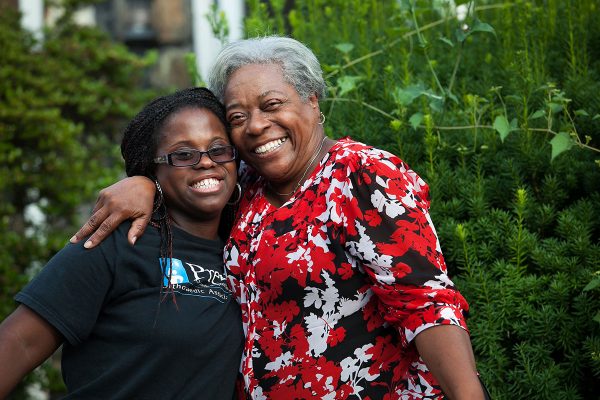 Life Sharing is a caring network of some 65 providers who support 73 individuals with intellectual disabilities by welcoming them into their homes to become a participating member of their family. Individuals seeking a Life Sharing arrangement come from many different settings and are funded by the Consolidated Waiver Program of the Pennsylvania Department of Human Services.
Some individuals that come into our Life Sharing program have come from a residential campus setting or group home and are seeking a less-restrictive environment. Others live in foster care homes or at home with their biological family members who are no longer able to provide the necessary care to support their loved one.
The Life Sharing Through Family Living program supports the individualized needs of these individuals throughout the five-county area of Southeastern PA, with participants ranging in age from 16 to 90.
Recognizing that the family is the foundation of our society, individuals learn life skills, develop self-esteem, and learn to exist interdependently with others while reaching their highest potential possible.
Providing long-term care and individual training in a home setting for individuals with intellectual disabilities, autism, and behavioral health issues is a life changing experience.
Would you like to be considered to be a provider?
You must be 21 years of age or older and in good physical/emotional health.
You must have experience working with individuals with disabilities, be able to pass background checks, and attend ongoing training.
You must have a fully furnished extra bedroom large enough for an adult.
You must meet and maintain state regulatory requirements for health and safety of individuals in provider's care.
And especially, you must be willing to give love and care for a new family member.
Benefits include on-going support from a dedicated Life Sharing team; an opportunity to establish relationships with an extended family; an opportunity to provide an individual with independence in a family setting; and a tax-free monthly stipend for reimbursement for the level of care provided.