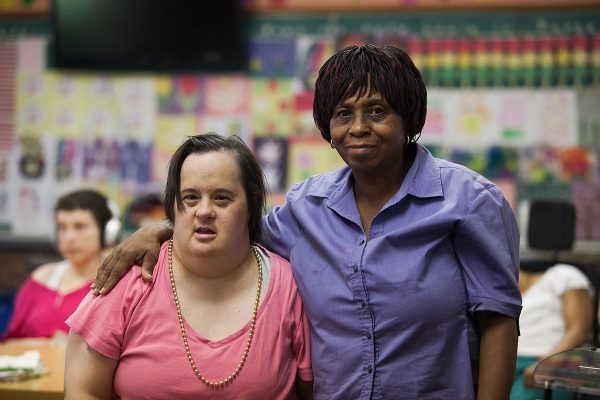 The Pennsylvania Department of Human Services licenses the Communities of Don Guanella and Divine Providence programs as Intermediate Care Facilities/Intellectual Disabilities for individuals with Intellectual Disabilities (ICF/ID)** and community based Waiver* funded programs.
To be eligible for services, individuals must have a diagnosis of an intellectual disability and be able to benefit from services and supports offered by the program(s) of interest. Typically, the local county Office of Intellectual Disabilities makes referrals to the admissions coordinator.
All referrals are considered without regard to race, color, ethnicity, religion, national origin, age, disability, or genetic information.
Pre-admission interviews and visits to the communities occur and an admissions decision is made by an interdisciplinary team. The Communities of Don Guanella and Divine Providence maintain an active waiting list. Should an opening occur, the team considers referrals from the waiting list with attention paid to the urgency of need.
** ICF/ID placement is Medicaid funded. Individuals must require active treatment to qualify.
* Home and Community Based Waiver Programs allow services and supports to be provided in the community and to be paid for with Medicaid funds.