Spirituality and participation in religious services and activities will always be at the core of our mission. Guided by the example of our founder Don Guanella, and the Servants of Charity, the Daughters of St. Mary of Providence, and the Sisters of Saint Joseph, we encourage our men and women to participate in a variety of spiritual and religious activities.
A full-time pastoral associate, Sister Mary Veasy SSJ, coordinates the spiritual programming at Divine Providence Village, along with the help of Sister Susan Lindinger, Volunteer Coordinator. Religious services are an essential part of the overall program.
The residents at Divine Providence Village and our Communities of Don Guanella are encouraged to attend the following services:
Mass every Sunday of the year at 10:30 AM (Divine Providence Village Chapel)
Rosary on Monday at 10:30 AM and Thursday at 4:15 PM (Divine Providence Village Chapel)
Seasonal Prayer Services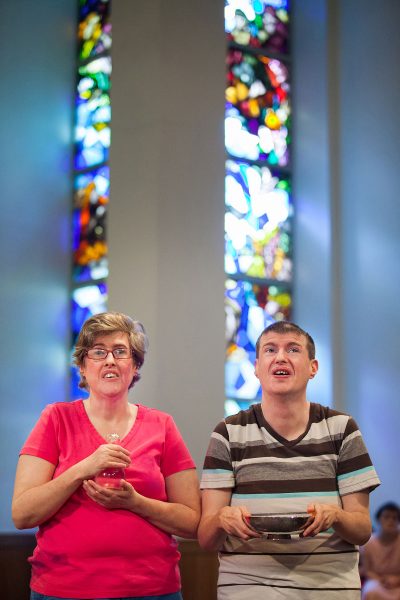 Divine Providence Village serves individuals of other Christian traditions and faiths as well. Clergy from their respective faith communities are welcome to provide religious services for those individuals. There is a non-denominational meditation room on campus.
Fr. Dennis M. Weber, SdC, Director of Ministry and Mission within The Communities of Don Guanella, oversees its spiritual programming and facilitates religious services and activities, with managers and staff, for the various community-based residential settings. Participation in religious services is seen as an integral aspect of the life of our men and women within their respective communities. With staff accompaniment, those we serve have been able to become active in some of the following faith communities:
Our Lady of Peace Parish/Notre Dame Church (Milmont Park/Swarthmore)
Our Lady of Charity Parish (Brookhaven)
Our Lady of Perpetual Help Parish (Morton)
St. Dorothy Parish (Drexel Hill)
St. Joseph Parish (Downingtown)
St. Francis de Sales Parish (Lenni)
St. John Fisher Parish (Boothwyn)
St. John Chrysostom Parish (Wallingford)
St. Dominic Parish (Philadelphia)
St. Pius X Parish (Broomall)
Our Lady of Fatima Parish (Secane)
In addition, a number of the residents attend a non-denominational religious service once a month for persons with developmental disabilities in Exton and West Chester known as Rejoicing Spirits.
Finally, parish partnerships and collaboration are actively sought and promoted. These have led to our residents and parishioners engaging in various other religious and social activities throughout the area.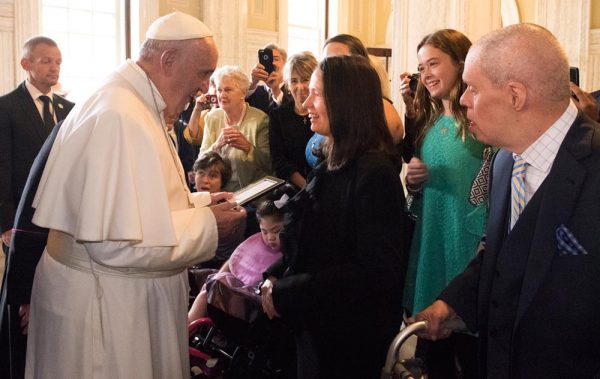 Inclusive Environment
The Communities of Don Guanella and Divine Providence serves individuals from a variety of cultures and faith traditions. We respect and honor their beliefs and invite members from their faith communities to provide religious services and activities.