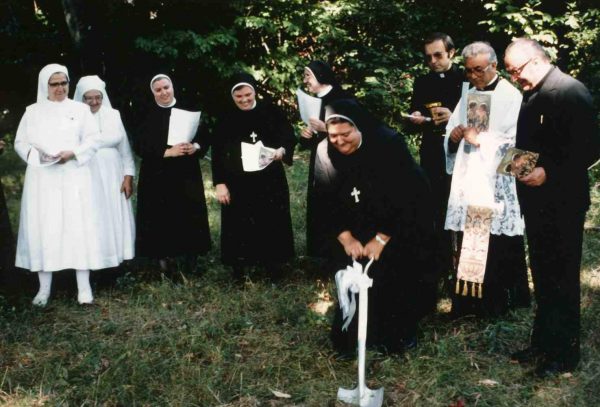 Luigi Guanella was born in Fraciscio, Italy on December 19, 1842. When he was twelve years old, he entered the seminary in Como, Italy and was ordained in 1866. From 1875 until 1878, Don ("Father" in Italian) Guanella assisted St. John Bosco in his care of homeless and at-risk children. In 1886, he began a pioneer program dealing with the rehabilitation of boys and girls abandoned and rejected by society because of their physical and intellectual disabilities. He believed that their disabilities should not separate them from society's love and attention, and that something could be done to alleviate their alienation. "Good children" as Fr. Guanella used to call them.
Impelled by the love of Christ, he spent his entire life and energies for the needy. In 1886, Sister Marcellina Bosatta founded with Fr. Guanella the Daughters of St. Mary of Providence (DSMP). Then, as it is now, the primary mission of the Daughters, is to minister to those most in need.
In 1886, Fr. Guanella opened the first established residential program in Como, Italy, for these beloved "Good children," known as the House of Divine Providence. In 1908, Father Guanella also founded the Servants of Charity, a congregation for men.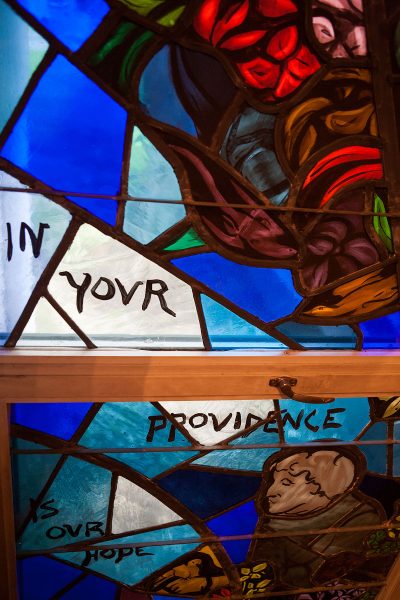 As the work of Fr. Guanella grew and multiplied, his thirst for doing good did not diminish. In 1912, he came to the United States and toured some of the principal cities. On May 3, 1913, the Daughters of St. Mary of Providence came to the United States making their home in Chicago where they started schools, kindergartens, and homes for persons with intellectual disabilities. In 1948, at the request of the Archbishop of Philadelphia, the DSMP came to Elverson, PA to staff a residential school and program for girls and young women with intellectual disabilities. The residential home was located on the old Pott's Estate. In the castle-like structure, they built dormitories for the residents and renovated the stables and servants' quarters into their residences. As the residents' needs became greater, the structure was no longer adequate and the Archdiocese of Philadelphia built a new facility in Springfield, PA. The first residents moved into Divine Providence Village (DPV) during September of 1984. In November 2004, the Daughters informed the Archdiocese that they reluctantly had to withdraw from DPV because of a lack of vocations.
Since July 1, 2005, DPV has been under lay administration, but continues the charism of the founding religious community. A full-time pastoral associate, Sister Mary Veasy, SSJ, coordinates the spiritual programming at DPV. Religious services and activities are an essential part of the overall program.
Today DPV is home to eighty women in five residential buildings and sixteen men in one building.  The many day programs offered at Our Lady of Fatima as well as the many community based programs, i.e. Community Living Arrangements, Life Sharing Through Family Living, In-Home Supports and Respite Care, are all licensed under Divine Providence Village.