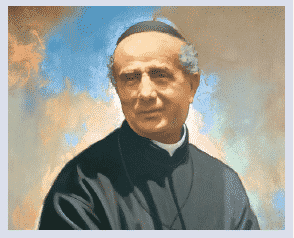 DIVERSITY IN THE SPIRITUALITY OF LUIGI GUANELLA
Trust in Divine Providence

The Communities of Don Guanella and Divine Providence Village continue our efforts to foster a spirit of appreciating our rich diversity as a means of celebrating our unity within a common purpose and mission. In early October, Diversity Consultants Sophie Bronstein and Nelson Hewitt facilitated a series of discussions, training, and Town Hall Meetings as part of our first Diversity Week. Parents, board members and staff from Divine Providence and Don Guanella representing countries across the globe participated. Nearly 150 people shared a meal of culturally diverse dishes, followed by an interreligious prayer service and presentation by Ed Lis, Director of Catholic Mission Integration for Catholic Human Services of the Archdiocese of Philadelphia. Ed highlighted the importance of diversity to our Catholic identity and mission as a faith-based service provider for persons with disabilities. His comments were punctuated by the invitation to all present to repeat three lines that the group had just prayed:
"I am more … we are beautiful together… and God wanted it this way!"
A summary of Ed's presentation follows.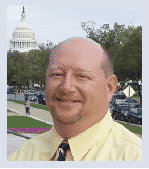 The Old Testament book of Genesis depicts God creating the world with incredible diversity, reflected in a vast array of every imaginable kind of plant and animal. God crowned his efforts with human beings, created in God's very image and likeness. Just look around and take in the rich diversity among us. Behold the hand of God, who shows us who He is by creating humanity with such dazzling diversity. See the hand of God in making us with so many wonderful differences in race, language, religion and culture. We are beautiful together, aren't we? And the truth is that God wanted it this way, so that together, in all that wondrous diversity, we can more fully be the image of God in our world. So in fact, celebrating our diversity is a natural and necessary derivative of our agency's Catholic identity. Although we think of Catholic as a particular Church denomination, the word "catholic" comes from ancient Greek, and means universal or all-embracing, which the early Church used to emphasize the unity of faith communities across diverse cultures and traditions. So, to say catholic is first and foremost to emphasize what we have in common. For that reason, we welcome people of all religious traditions to serve with us, inviting each one to look to the example of Jesus in his loving care for the poor and vulnerable, as the basis for what we do, and how we do it. Our employees represent a variety of religious and cultural backgrounds, yet together we fulfill our mission as each one draws inspiration from his or her own faith tradition to serve as Jesus did. Although we are not all Catholics or Christians, we are all Guanellians, recognizing as Don Guanella did that what draws us together is our shared commitment to compassionately care for others as members of God's one human family.
Let us confidently live together among different faiths in mutual respect and good will, with an authentic openness of heart … as a sign of harmony and fraternity. This entails more than mere tolerance; it challenges us to reach out to others in mutual trust and understanding, and build a unity that sees diversity not as a threat, but as a potential source of enrichment and growth. It challenges us to cultivate an openness of heart that views others as an avenue, not a barrier. Aspirit of openness, acceptance and cooperation between believers is the condition for a culture of encounter … it is its beating heart. How much our world needs this heart to beat strongly today.
– Pope Francis