Rooted in Mission:
A Radical Call to Unconditional Love
By Father Dennis Weber, SdC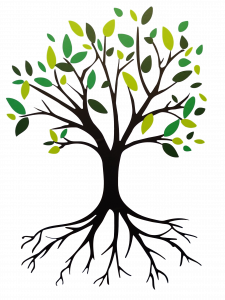 Previously, I had written about an initiative adopted within the Developmental Programs Division (DPD) called Rooted in Mission, with this year's theme being Agape: Unconditional Love. Our mission – whereby our purpose and meaning are defined, core values are identified and lived, and Catholic identity is embraced as integral – is therefore "rooted" (ingrained, embedded) both individually and corporately in the day-to-day services and support provided to those entrusted to our care. This year, we emphasize how this "rootedness" is exemplified in what the scriptures call agape or "unconditional love."
To understand this further, it is helpful to look at the source of the word "rooted." As is often the case, many English words derive from Latin; the Latin word for "root" is radix and for "rooted" is radicati. From "radix" we derive the English word "radical," which is often used in a negative way to describe someone or something as extreme, uncompromising, or revolutionary. But in its truer and deeper sense, a "radical" rootedness characterizes someone or something that is essential, fundamental, far-reaching, and pervasive. In this sense, we can see that Jesus Himself, and his message to love one another as God loves us, was and is "radical." So for us to be radically rooted in our mission means that we manifest God's unconditional love for all people as fundamental to, and pervasive throughout, all that we do.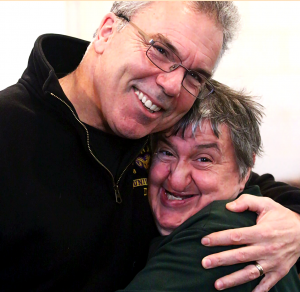 The mission statement of Catholic Social Services of the Archdiocese of Philadelphia proclaims that we "continue the work of Jesus." The DPD Rooted in Mission initiative invites all of us to reflect on a different quote every three months as we strive to be radically committed to fulfilling that call to do what Jesus did. This quarter we are challenged to live out these words of Pope Benedict XVI from Deus Caritas est (God is love):
"Practical activity will always be insufficient, unless it visibly expresses a love for others… My deep personal sharing in the needs and sufferings of others becomes a sharing of my very self with them…I must give others not only something that is my own, but my very self; I must be personally present in my gift."